If societal flows are not recognized, companies might get carried away with them and crisis communication goes wrong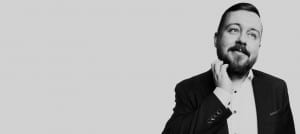 Many companies still think that societal conversation takes place somewhere else than on their ground. This mistake can cost them an arm and a leg.
An essential part of crisis preparedness of all companies and organizations, is to understand the surrounding society. Most of the crises are endogenic and the critique is addressed to company's own operations, mistakes and values. But crises never escalate to public ones in a vacuum. When the wider societal conversation the crisis is linked to is not properly understood, it can all go down in flames.
Sometimes the connection is self-evident. If a company dumps waste in woods or couldn't care less about its carbon emissions, their operations are immediately linked to environmental protection or climate politics. In this context, the incapability to understand one's own mistakes, to work on the damage and to communicate the change, probably just prolongs the ciris and increases reputational damages and financial losses.
New moral standards and requirements are born in a blink of an eye. When a norm is being applied to one company, it will be applied to others too. In politics it's often said that everyone's sauna gets burned in turn. If your competitor is having a crisis, watch and learn. Is your own house safe and sound? It might just as well be you next on the line getting a call from a reporter.
Sometimes the connection is not as clear. The news about cooperation procedures are regrettably common. There are different factors affecting, if the company is taken under the public microscope. At the moment there is an increased probability that news about corporate procedures arouse, as the whole political system is having a discussion about the government's employment objectives and the significance of employment in maintaining our welfare state. Each piece of information about large layoffs increases the pressure for tougher unemployment politics. Suddenly, the corporate procedures related to company's internal issues become a part of a larger public debate.
Societal significance is a journalistic criteria. If your company's operations are related to larger societal debate, you are more likely to be picked on by media. And when media writes about the topic, the societal polemicist often continue the conversation in social media. This may lead the crisis to escalate further by the cross-connections of journalism and digital media.
Companies are not separate commercial actors from the rest of the society. A central part of corporate responsibility is to understand the world a company is operating in.
So how to minimise the harm caused by the possible societal crisis?
Get prepared with a good plan and scenario work.

Identify the moral core of the crisis and correct the mistakes in your operations.

Understand the context of the critique and communicate accordingly.