Future foresight: companies should focus more on collective curiosity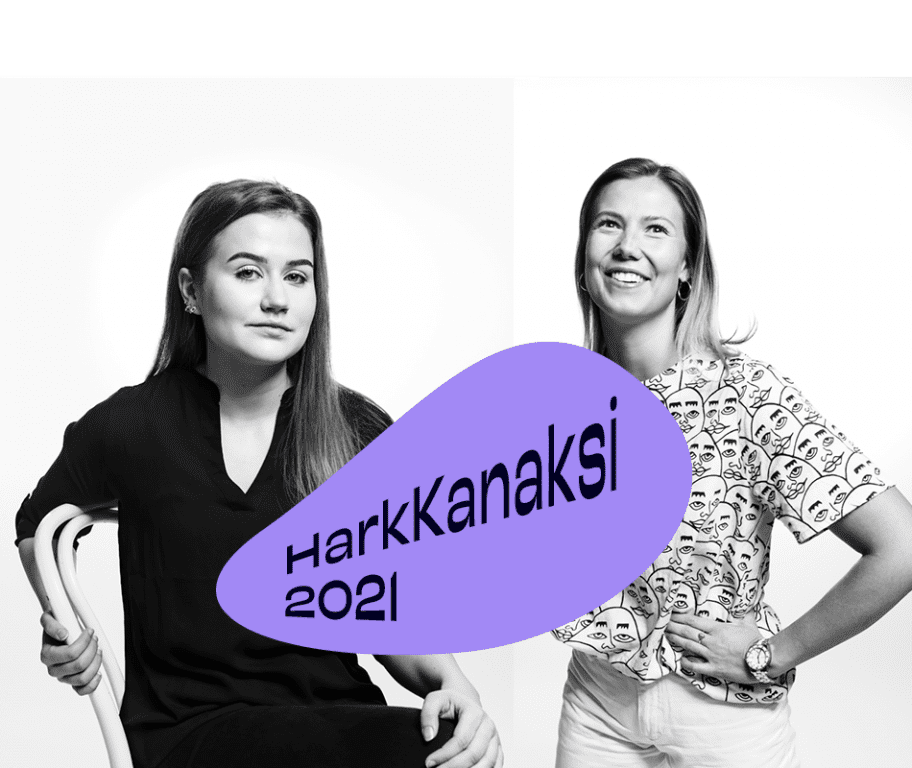 Study: Finnish companies stumble when doing future foresight. 
If a company wants to be a trailblazer in the industry it operates, it must be able to create disruptive innovations. In order to do that, a company must be a pro in recognising and evaluating the indicators of potential future events – that is to say, to be competent in future foresight. Especially due to recent events, the role of foresight in preparedness and strategy work has increased. 
Despite the many functions of future foresight, companies in Finland often fail to execute it in a holistic manner. According to a study on future knowledge in Finnish companies, there are several issues that Finnish companies stumble upon when doing future foresight. We wanted to highlight two of them. 
1. Future is not given – identify the possibilities
First, the future seems to be perceived as a given state that simply exists despite its often emerging nature. Future is both inevitable and emergent. There are things that will occur in the future, no matter what. Still, most things are shaped by our current actions and perceptions. Change is indisputable – whether you drive the change or the change disrupts you.  
Future is both inevitable and emergent
Philosophically the question of predicting the future is an interesting one. You simply can't have knowledge of something that hasn't happened yet. This may at first appear as an obvious fact, but it's often disregarded in business. We should never underestimate the power of words and conceptions: The way we see the future drives our actions today. Adapting a well-thought and wide definition of predicting leaves room for organisations to prepare and react to quick changes in business. When we understand that the future is not predetermined in a certain way, we also abandon the restrictive ideas of it. 
What this means in practice is that we can have an effect on how things will turn out. But in order to drive change, we need to have a mindset that acknowledges this. If we act as if there were no alternative futures, it already narrows the scope of possibilities. 
2. You're chained to your perspective – give room for others 
The other, and the most unsettling, discovery about strategic foresight practices in Finnish companies was that the perspective for acquiring future knowledge seems to be rather narrow. The primary sources for future knowledge come from a person's immediate business environment and colleagues.
When it comes to a narrow scope of the future, the aim of pursuing the objective point of view is problematic. The first thing to do is to accept the obvious: You are always a prisoner of your own viewpoint. Accepting this may open your mindset to actually listen to employees instead of just trying to assume how they see things. It's not worth it to risk your own business while trying to think on behalf of your employees. Constructing a building is collective work, and so is effective thinking. Why wouldn't you share tasks in thinking too? 
Be curious – it's contagious
If you want to combat the previously presented two issues, start by challenging your own thinking by letting others tell you how they see things. Don't just listen, pay attention. Don't just question how others think, question yourself. Interact frequently with all parts of your organization. By being a curious leader you also cultivate the collective curiosity inside the whole organisation. Acknowledge how your position in your organization affects the way you see your business.
Acknowledge how your position in your organization affects the way you see your business
Collective curiosity needs to cross-section the whole organisation. Hence, make it systematic. For instance, a multinational software company Adobe discovered that most ideas and thoughts are bypassed by corporate bureaucracy and will never be uncovered. Adobe wanted to remove obstacles from the way of promising ideas, and created the Kickbox program to promote the input from people throughout the organization who typically wouldn't be heard at the strategy planning meetings. Today Kickbox is a systematic open-source method for employee involvement used by thousands of multinational organisations. 
Cisco, a multinational technology conglomerate, established the "My Innovation" ecosystem for innovating and sharing ideas that could shape the company's future. In 2018, 70% of Cisco employees were users of My Innovation platform and 43% of  employees were actively participating in Cisco's innovation challenge. Cisco employs nearly 76 000 people. This means that more than 53 000 people are bringing forward indicators about plausible futures and actively participating in shaping the company's future.
Providing space that attracts new insights also allows people to be more open with their thoughts. While we are openly curious, we want to understand new perspectives and listen to the new ideas that could otherwise easily be ignored. Making this gathering of viewpoints systematic, your own thinking will also develop. You've heard this before and we'll say it again – "know that you know nothing". A humble start might lead you far. 
The future is not a given state that resides in the heads of the management. We should ask more often: What is going on in the world? Am I missing something? In a complex world you must see beyond your own field. Instead of focusing on what you already know, think about what you don't. As science-fictionist William Gibson said: "The future is already here – it's just not very evenly distributed".
Are you interested in future foresight and scenario work? Ellun Kanat is looking for new trainees for 2022!
Application period ends in late November – read more on our website and follow our social media channels for more information.