Ellun Kanat takes home 4 wins from Transform Awards Europe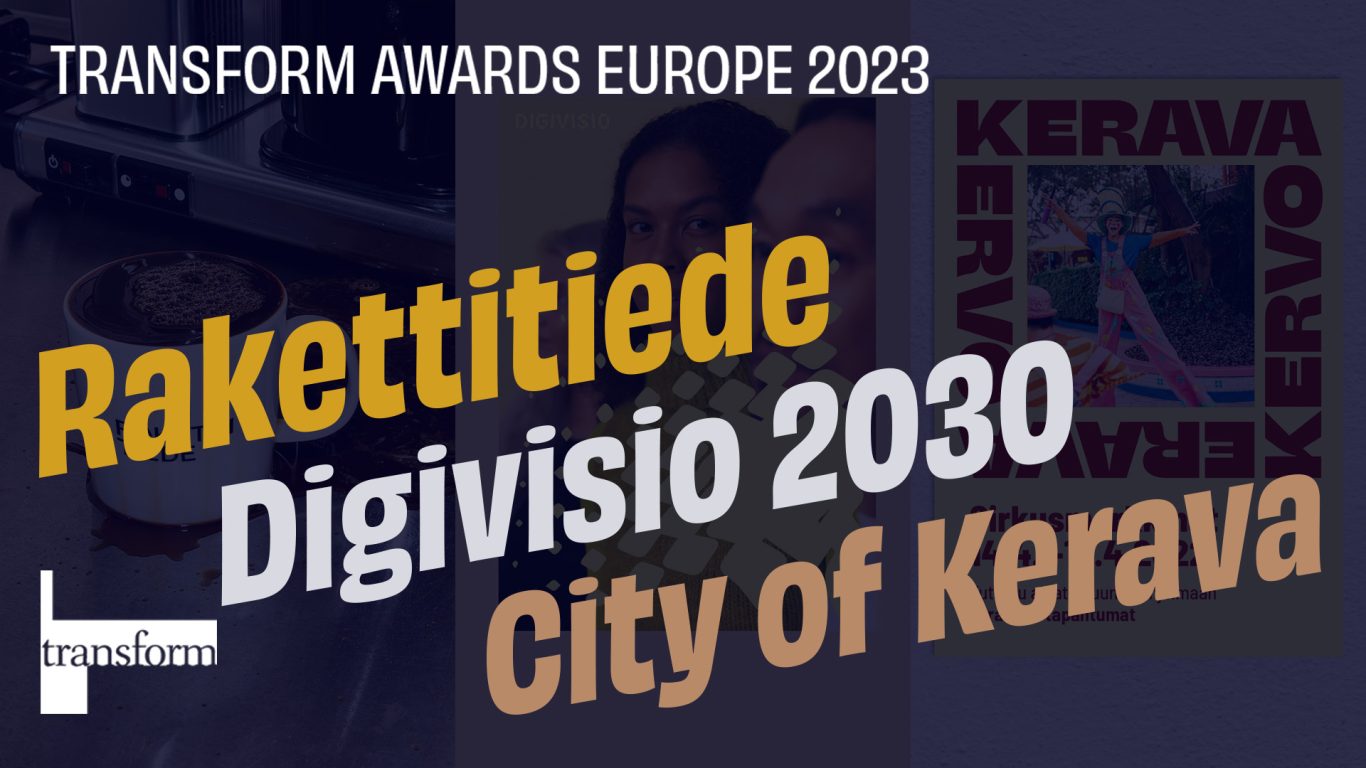 The Transform Awards Europe competition recognizes excellence in branding and brand strategy. Together with some great clients, Ellun Kanat brought home four trophies from the awards gala in London, showcasing a straight flush of precious metal colors.
Ellun Kanat's success in the international brand competition continued this year. The brands displayed at the gala are the result of a long-term commitment to create even more impressive brands. Here are our brand teams' impressions immediately after the awards ceremony.
Rakettitiede: no-bullshit attitude and courage awarded with two golds
Software development company Rakettitiede's (english: Rocket Science) branding work flew to victory in two different categories: Best brand evolution (business) and Best visual identity from the professional services sector. 
According to Elina Turunen, Head of Marketing at Rakettitiede, just being nominated in an international and prestigious competition has felt fantastic. It also shows that the branding work with Ellun Kanat has been planned and executed well.
"It's great to be recognized. Our goal has been to build a visible and distinctive brand and winning [these awards] proves we have succeeded. We don't want to sugar-coat our everyday life with cotton candy. We want our brand to be honest to our customers," Turunen says.
According to Turunen, cooperation with Ellun Kanat has been open and smooth. Both sides have also been able to learn throughout the process.
"I think Ellun Kanat and Rakettitiede are quite similar, as we both strive for straight talk and a can-do attitude. In that sense, we are a bit like sisters. Ellun Kanat has a professional team that knows how to listen to the customer, but also how to challenge."
Julia Nyyssölä, Art Director at Ellun Kanat, was responsible for the rebranding and visual identity of Rakettitiede. She describes the design work as rewarding because the branding work has allowed her to do many extraordinary things.
"We have one hell-of-a brave client, who fearlessly jumps into something new. When you're guided by courage and not fear, the end result doesn't stay lukewarm and you can achieve very special things," says Nyyssölä.

Digivisio 2030: New forms of learning win silver in the competition
Digivisio 2030, a joint transformation project of multiple higher education institutions, was awarded silver in the category of Best visual identity from the education sector. The visual identity of Digivisio 2030 (english: Digivision 2030) was designed and implemented by Veera Kortelainen, Art Director & Designer at Ellun Kanat.
"For a public sector project, Digivisio 2030's identity is ambitious. It also renews the visual narrative of the education sector," says Kortelainen and continues:
"It's great that this kind of work is getting international recognition – for which a big thank you goes to the people behind Digivisio 2030 who dared to deviate from the norm and set its sights high."
Jonna Piiroinen, Digivisio 2030 project manager, is also pleased with the brand.
"We think that the Digivisio 2030 brand, created in collaboration with Ellun Kanat, really successfully illustrates our vision for the future and the journey of change. The brand also works excellently on an everyday level and we have implemented several communication actions with positive feedback."
City of Kerava: Frames for the city awarded bronze
The bronze medal was awarded to the City of Kerava's branding work in the category of Best visual identity from the public sector. Thomas Sund, Director of Communications for Kerava, commented: 
"I am proud of our branding work, especially its emphasis on inclusion and diversity. I am particularly proud of the way the brand has been promoted through communication and events in the city, for example. The new brand and visual identity are an important part of the overall renewal of city-wide communication," said Sund. 
The visual identity and brand strategy for Kerava have been designed by Sasu Haanpää, design director of Ellun Kanat. 
According to Haanpää, Kerava leaves no one cold. The city has had strong associations attached to it by the people who live outside the city, and the branding was designed to shake up these associations. The fearlessly renewed visual identity turns the spotlight on the people of Kerava and their urban culture of which they are very proud of. 
"The new look has evoked a lot of feelings for and against. The city has entered the debate with a great attitude," says Haanpää.
We thank our customers for their courage and cooperation
Transform Awards Europe is an international competition that rewards those who have developed and transformed brands. The competition involves both large global players and smaller local agencies. Other winners this year included Pentagram, Landor & Fitch, and DesignStudio. 
Ellun Kanat thanks and congratulates Rakettitiede, Digivisio, and the City of Kerava for their great work!
Click here to find out more about the award-winning brands:
Rakettitiede
The collaboration between Rakettitiede and Ellun Kanat created a new brand and visual identity for Rakettitiede. The branding was designed to challenge the typical software development company visual narrative that mystifies coders. Rakettitiede´s new visual identity was chosen to highlight the company's top experts and its way of serving its customers with a "no bullshit" attitude, as well as to present Rakettitiede and its developers bravely and honestly. The result was a brand that relies on nuanced messages, stripped-down aesthetics, and strong photojournalistic photography that captures the coders and their everyday work at Rakettitiede with no sugar coating. Excellence doesn't need to be embellished.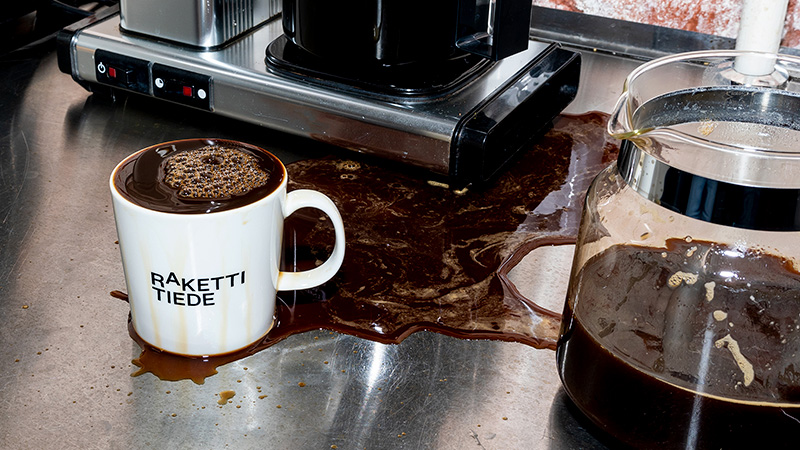 Digivisio 2030
In collaboration with Ellun Kanat, Digivisio 2030 was created an experiential visual identity that playfully shows the future of learning. The dynamic and interactive elements of the identity create an engaging vision of the future that invites target audiences to participate.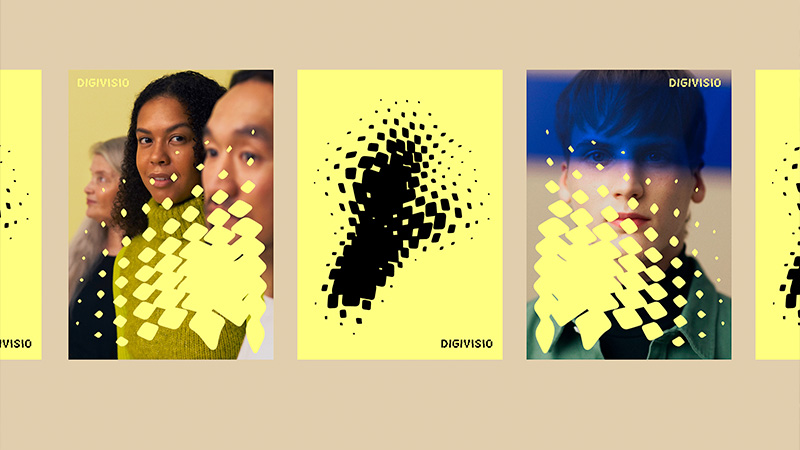 City of Kerava
The City of Kerava and Ellun Kanat worked together to create a new visual concept built around the Kehys identifier. The Kehys element visualizes the idea of the city as a frame that the citizens fill with their activities – either figuratively or literally – while creating a new urban culture. In the future, Kerava will be known for its distinctive, diverse, and colorful urban culture.