When people get together, good things happen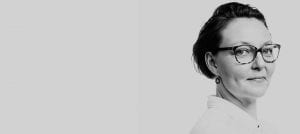 A bunch of us from the office are going to attend the Nordic Business Forum this week. It'll take two days away from our "real work", as a client said, and they wanted to know why we believe attending business events is worth the time and money.
Why indeed, I started to wonder and asked my colleagues the same question.
Here's our list.
1. A wonderful information overload – and the soon-to-be old buzzwords
The obvious reason for attending a business seminar is the constant crave to learn more.
"You'll get a whiff of the latest trends in business literature in an inspiring and efficient fashion", a colleague said.
Efficient.
Most of us have probably read these articles about successful people reading piles of books within a year, or Warren Buffet saying he reads a 1000 pages in a day. I don't get where they get the time for that. 
Attending a seminar helps you reach these numbers. Listening to good keynotes for two days is like reading the cliff notes – or in some cases the index – of all the books you want to read. I doubt anyone has ever survived a good seminar without a bit of an information overload. But I don't think anyone has ever left a seminar without at least a few new ideas and reinforcement of old thinking. 
Or without knowing what the soon-to-be passé buzzwords are.
As communications professionals, we often keep repeating that repetition is the key to successful communication. At events, repetition sometimes leads to a mild allergy towards certain buzzwords. Some topics tend to get repeated in all the keynotes. 
But why do we love to spotting buzzwords? When you identify one, it's a sign that something new is bubbling somewhere nearby. How interesting is that!
2. Random yet meaningful encounters
Business seminars are excellent soil for making new connections. We are there more or less to network. So it's very much okay to start a conversation with the person next to you.
For those of you who aren't familiar with the small talking habits of Finns: we aren't exactly known for our smooth chatting skills. We are getting better though, and some of us are even taking lessons.
"I'm mostly intrigued by the fact that it'll be a huge room full of potential clients and valuable contacts", says another colleague (who clearly doesn't need the lessons).
An HBR article discussing the reasons for attending business seminars states that if you are in the early stages of your career it's especially good to "over-index on networking". The same article also suggests you cultivate both bonding capital by networking with people similar to you and bridging capital by connecting with people who are different.
Based on our experience in business seminars, connecting with different people is very much doable. It is super interesting to see the reactions of people, for example during a keynote: you find someone who looks overly excited about a keynote you find most boring, and you start a conversation with them afterward. In our experience it is super refreshing and eye-opening, and also doubles the impact of the keynote.
And let's not underestimate the value of spending time with your teamsters.
"Going alone would be just stupid. The most valuable takeaway is the shared experience with your colleagues. And that's soil for who knows what crazy ideas", says a third colleague.
Shared experiences. War stories, the good kind. Hear hear!
3. People. Live. On stage.
"In this treadwheel of life you sometimes forget that all the knowledge, ideas and well, everything is created by people. Humans." 
Seeing a living person on stage telling a story is powerful. The actual physical presence makes all the difference for the whole experience of learning. It feels real. Learning becomes an emotional experience. For many, it's the human touch that helps connect the dots in your mind.
We highly value face-to-face time with people. With 0ld and new friends as well as acquaintances. We also tend to appreciate real conversations and the feeling of almost meeting someone because they are up there on the stage. Even if you are in the last row, you'll see their gigantic head on the screens.

So, maybe we need these events to remind us that we still need people.
I hope you have great encounters at NBF. Do come say hi if you see me. I'm one of those people who is there to connect with others but needs the lesson on mingling.