The Magic of Face-to-Face – How Conversations Drive Culture Change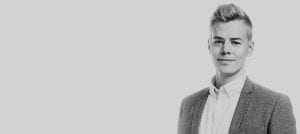 Organizational change can be taxing on employees. When it comes to keeping engagement and motivation up, no digital tool comes close to the effectiveness of one-on-one meetings.
When managing change, most companies and consultants fall into the trap of thinking too big. A tsunami of emails, events, internal communications and inspirational keynotes are orchestrated to drive a transformation. But in the midst of all this information dumping, the employees often feel lost, stressed and uncertain about their future. 
And then the inevitable happens – employee satisfaction starts plummeting.
What is often missing in these cases is basic human connection. In our work with change management, we have found that simple one-on-one conversations between employees and their managers  go a long way in relieving change anxiety. A regular performance review meeting, however, will not do the trick. In order to alleviate change anxiety, the one-on-one's should have a relatively free agenda that starts with the employee and her needs, and proceeds to other things after that.
Facing the evidence
Studies have shown that one-on-one's are worth the investment.
A Gallup survey found out that employees who have regular meetings with their managers are three times more engaged in their work than employees who do not*. A similar result was found by Microsoft Workplace Analytics team in their research on two Fortune 100 firms. 
Engagement, of course, is strongly connected to motivation. McKinsey Quarterly survey found that praise from immediate managers and leadership attention (for example one-on-one-conversations) were just more effective motivators than financial incentives. Also, Google has found out in their Project Oxygen research project that the time invested in one-on-one's pays off, separating the higher scoring managers from the lower scoring ones.
It makes sense when you think about it.
Compared to impersonal communications in internal channels, face-to-face conversations create a more mindful and intimate setting around the issue to be communicated. There is more psychological impact in things that are said, and the close interaction creates a sense of common ground. This cannot be achieved with technology – it can be maintained, but not achieved.
Usually, as one-on-one conversations are repeated, the feeling of "common ground" starts to leak into the rest of the organization. Little by little, people open up and reflect on their own feelings, and become more aware. They internalize the feelings of being heard and this results in a culture of trust develops.
Why it matters more than ever
In our experience it seems that more and more companies have become disillusioned with technological and scalable solutions to communicating change. They are bringing back face-to-face time with employees, even though they are not easily scalable in large organizations. To use the term introduced by the late psychologist Alfred Adler, there is a growing emphasis in "horizontal relationships" in organizations.
According to Adler, a horizontal relationship is one where we see the other person as being of the same value, and recognize that we can both learn from each other. This is where common ground starts to form, and where a feeling of mutual respect starts to build up. In a vertical relationship, on the other hand, we observe the other through her status relative to our own. This brings clarity to some situations – sometimes a chain of command is needed – but is often bad news for the company culture. 
As organizations take steps towards more agile and flat operating models, they have to rely more on horizontal than vertical relationships. Horizontal relationships build trust which in turn creates more openness and more possibilities for communication to flow. This is one reason why there is such a big emphasis on culture right now, but it is also a reason to have more – and better – conversations.