Stop hating meetings and learn to make the most out of them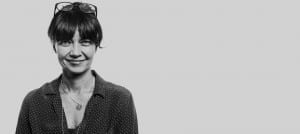 You're the one responsible for the meeting you are sitting in.
Peter Drucker, sometimes addressed as a management guru, once said something that many people go along with: 'Meetings are a symptom of bad organization. The fewer meetings the better'.
I argue that Drucker is wrong, in many ways.
Steve Rogelber has been studying meetings for over 15 years and mentions in his book The Surprising Science of Meetings, that giving up meetings is downright idiotic. In fact, and organisation that avoids meetings not only does it put it's whole well-being on a risk but also it's opportunities to change.
Giving up meetings is downright idiotic
As it's best, a meeting is filled with conversation and dialogue that lead to good things. At the same time, it is self-evident that bad meetings should be avoided. But drawing the line is not as simple as it seems.
Noora Buser is an academic who made her doctoral thesis research on how companies can create novel things, transform and be renewed. The conclusion was crystal clear: more interaction is needed, to put it simple, more conversation. Buser states in an interview she gave to Helsingin Sanomat, that companies should give time to employees in order to exchange information, because the best ideas are rather born by the coffee machine, than in the actual meetings.
But what if meetings indeed are the coffee machine moments? Just conveniently scheduled ones?
Too often we fall in to thinking that meetings are unnecessary and we start making calculations on how much time we waste on these useless appointments. According to Rogelberg's theory, we should approach meetings from a scientific angle.
The unessential of meetings might actually be the essential
There are good and bad meetings, and today we have the power to choose, which ones we're sitting at.
At its best, a meeting:
Promotes the establishment of a change intelligent organisation, because it shares information, provokes to actions and operations through discussion and creates new things.

Promotes the common culture of working community, because it shares the best practises and habits, unnoticed, better than any memo or orientation package.

Increases the self-perception and self-development, because at best it forces people to examine their own thinking without prejudice and to bump into new ways to perceive the world.

Increases the sense of purpose of work, because collective thinking bears a seed for the purpose of one's own work, because it is related to something bigger, something that an organisation strives for together as one.

Increases the trust within the organisation. The "unessential talk" that is present in meeting, in other words, randomly shared one's own thoughts are an essential part of the atmosphere of trust, that in seminars is described as somewhat miraculous and difficult thing to achieve. It takes us time and effort to '

talk unessentials'.
What feels like a waste of time to yourself, might turn out to be an essential part of company's culture and sharing best practices. What disturbs your own flow, may be an important part of the systematic learning inside the organisation. Not everybody are old stagers – so much the better. In a good meeting people mutually learn from one another. What might feel like interrupting your own effective work, can actually appear to be the very conversation, that Buser said organisations are missing. Sometimes a meeting might have features of a workshop, and there actually are things on agenda that need brainstorming in order to be able to move on forward.
How to identify a bad meeting

What about bad meetings? We all know what those are. 
A bad meeting is uncoordinated, it has no objective, it is a cradle of multitasking where people are not really present, even though attending. Thoughts are wandering in work emails, facebook updates and text messages.
A bad meeting is the one that has been called together only for the rest to sit and stare one person talking. A bad meeting is one without interaction. A bad meeting is also the one that lasts for an hour, no matter what time-slot would actually be the most opportune. An hour is often too much for a meeting where one decision takes place, but too short for brainstorming.
A bad meeting is also the one that lasts for an hour, no matter what time-slot would actually be the most opportune
A bad meeting is the one that always ends when clock strikes the hour, and the next meeting has already started, leaving no time for reflection.
A bad meeting habit  is to spend your whole day running from meeting to another, and leave the rest of the work for evening.
Each and one of us ourselves are responsible for the meetings we attend to. You see, in meetings there are two responsible persons: the one who called the meeting together and facilitates the meeting, and the one that attends the meeting. What if I told you that for the next meeting you:
Go ready and prepared. Instead of thinking that someone else should've made preparations or why no-one else has prepared, take one for the team, be prepared. Do all you can to avoid the first quarter turning into 15 minutes of "okay, so where were we again" and be on the ball helping others to do so as well.

Ask two questions in the very beginning: 1) How much do we have time, in other words how long of a meeting we actually need? and 2) What do we need to achieve during this meeting?

Check at the end of the meeting that question 2 has a satisfactory answer, a conclusion. Appoint the divided tasks and set up the next meeting.
Better meetings are not made of organisational-level teams and permissions from boss. So go on and start having better meetings.
A meeting is a brilliant tool that you can learn to utilise better
Usually those who think that meetings are only ineffective waste of time and therefore think are representing a huge threat for the productivity of an organisation, are the ones counting the minutes in meetings. Sherry Turkle, a MIT professor writes in her book Reclaiming Conversation about a research that claims that conversations not only increase the innovation in companies, but also the productivity.
A seemingly hard-working employee who keeps on sending emails alone in her booth is not the ideal employee that organisations should seek for.
As Bauser states: 'What is essential in innovations is the information that is established in the mutual interaction between people, that leads to new insights'.
I am not saying, that this interaction purely and simply happens only in meetings. But I argue that a meeting is an existing convenient tool for interaction, if we just discover how to use it better and learn to value the time we spend with it.