A long stretch of remote work revealed the true value of offices – they're good theatre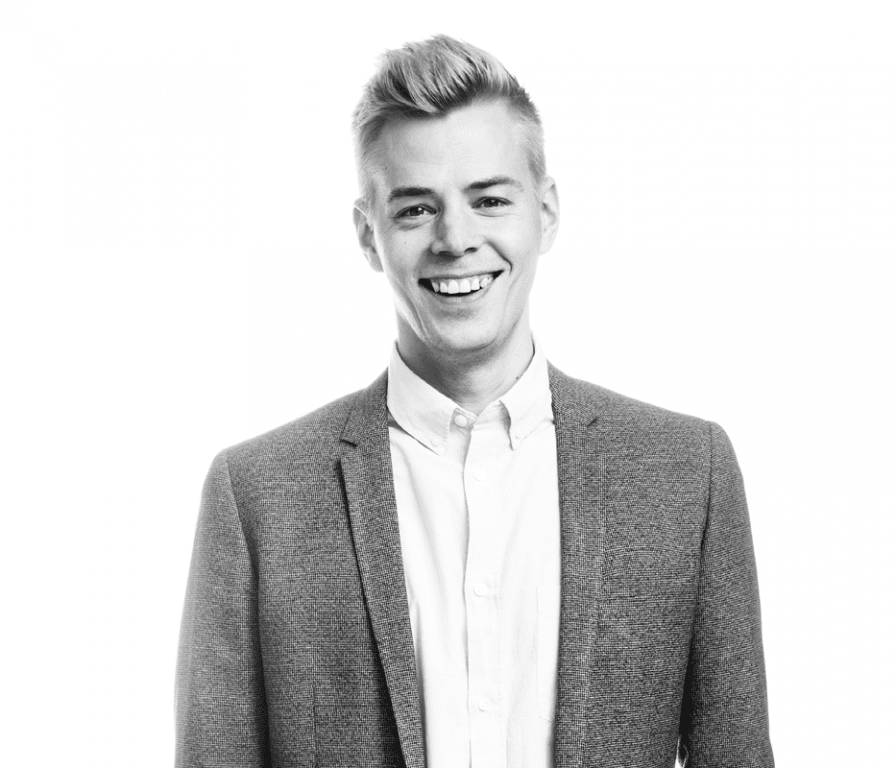 The ongoing pandemic has taught us something interesting: we don't need offices to get work done. We need them to energize ourselves with value, excitement and perspective.
I vividly remember the brisk November morning that I stepped into the Ellun Kanat office to sign my contract. Although I knew about their pert reputation, I expected to see drowsy people going through their morning routines, opening emails and drinking coffee. To my surprise, the office was buzzing with conversation, laughter and intense work. 
The culture of the place swept me off my feet. This organisation appreciated candour more than anything, and there were no walls or thresholds to divide people. 
Would these thoughts have dawned on me, had I not visited the office? At least not as instantly and intensely. An office is still the best tool for building a shared culture and establishing common practices.
Offices as stages for culture 
We are foremost distancing ourselves from our work environments and shared cultures. It's a sum of many factors that we don't always consider meaningful.
We don't see colleagues flying through hallways or teams brainstorming in conference rooms. We don't hear our coworkers venting in between meetings. We can't see up close how others go about their tasks. We don't observe the office, and can't take in the meaning that the furniture and the everyday routines communicate to us. Nor do we feel the electricity that sparks when the entire personnel gathers to discuss or disclose important news. 
At the office, work becomes a theatrical performance that reminds us of what is essential about the things we're doing.
At the office, work becomes a theatrical performance that reminds us of what is essential about the things we're doing. In remote conditions, work becomes a mere output that is stripped of the theater. When we don't get a continuous feed of people working, the shared culture can easily begin to dislocate. 
Shifting paradigms 
The Cultural Web Model by Gerry Johnson and Kevan Scholes distinguishes between six elements that typically support an organisation's culture and development. These elements are routines, stories, symbols, power and organisation structures, and control systems. If a significant number of these mutate or disappear, the organisation's cultural paradigm may well shift.
Out of the six elements, control systems, power structures and organisation structures haven't changed a great deal in the remote era. On the contrary, rituals, stories and symbols are under the knife. And it can be expected, because rituals, stories and symbols are strongly connected to offices and the face-to-face interaction that takes place in them. If the office is a stage, these three elements are the protagonists. 
The elements of an organisation's cultural paradigm (Johnson & Scholes)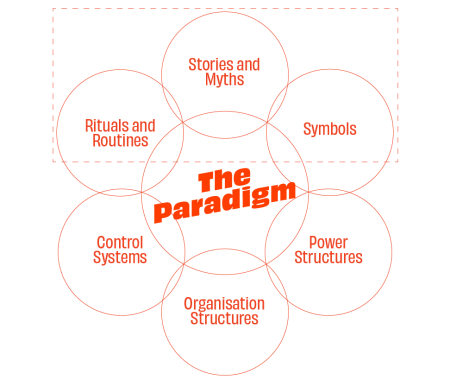 From adaptation to agreements
What should we think about all this? What will happen to organisation cultures, if the future of white collar work is multilocal?
According to preliminary research, the best performing teams have boldly shaped and agreed on new ways to work and communicate. 
Before, we used to adapt to the lay of the land at the office. Now, we need to proactively come to terms with how we operate and why. This in turn sets new demands for supervisors and internal communications. 
If we want to keep a strong culture, the entire cast needs to participate in the play one way or the other.